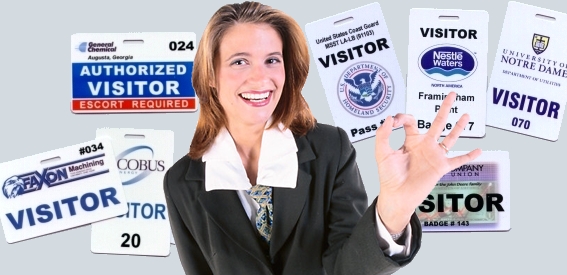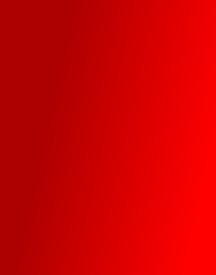 Copyright © Hartford Badges 2008-2012. All rights reserved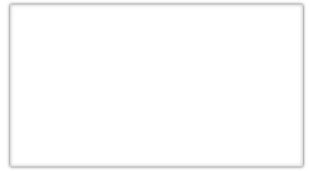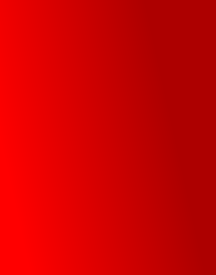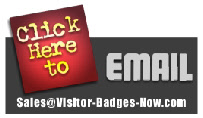 Disclaimer
All third party logos and trademarks contained in this web site are registered to their respective owners and do not necessarily constitute an endorsement on their part.
What our customers say:
Customer Comments
We receive unsolicited email testimonials on a regular basis, below is one, followed by a link to several others.
Contact Information:
Our office hours are:
8 a.m. To 5 p.m. Weekdays
Except on Wednesday which is 8 a.m. To 12 p.m.
Eastern Time
Telephone:
716-941-9525
Fax ( 24 hours):
716-941-9526
Postal Address:
Hartford Badges
7617 Center Road
West Falls, NY 14170-9614
Email: Please click on the graphic link below to send us email.
Enhance Your Company Image With Deluxe Visitor Badges
Some Examples of Deluxe Visitor Badges
These offer you the ultimate in design flexibility. Let us know what you're looking for and one of our graphic artists will work up a proof for your approval.
We can suggest various features depending on the level of security you require.
The above examples represent a mix of actual customer Visitor Badges and prototypes produced for marketing activities.
Give us some general guidelines to work with and we'll produce some prototypes for your approval.
Additional Examples of Deluxe Visitor Badges
These are some examples of actual badges produced for customers along with one prototype that a customer later opted for an alternate layout.
Notice on one, the word Pass is used instead of Visitor. We can use the terminology that is most appropriate for your needs or situation.
More Example of Deluxe Visitor Badges
These are general examples of some visitor badges that we have produced for actual customers, along with a prototype made strictly for marketing purposes.
You'll notice that the bottom one has very specific instructions to the wearer on making sure to display the badge at all times and to return it to the reception desk at the conclusion of their visit. With the Deluxe Visitor Badges, we can customize the wording to meet your exact security needs.
"I just received the visitor badges and they look fantastic. Thank you so much for expediting them so quickly!!"
Caroline D., Havre de Grace, MD




This web site is for our Visitor Badges and related product lines. We also produce name badges, name tags, photo identification and membership cards. Details on those items can be found on our main web site www.hartfordbadges.com.
Most of our products are made to order, so if there's something that you would like that you don't see let us know...we may be able to make it for you. Remember everything we do is digitally printed - no engraving and printed on plastic - no metal badges. We'll try and help you any way we can.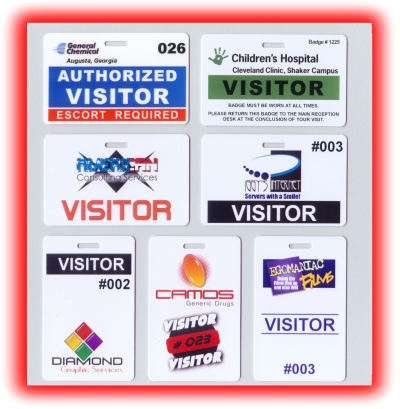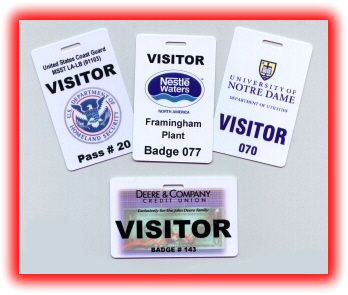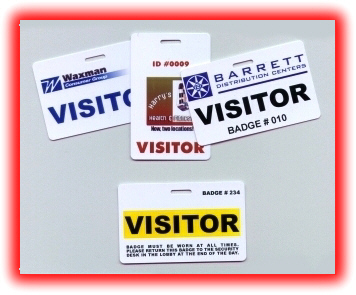 Key Benefits and Features
Deluxe Visitor Badges Offer You:
Close PMS color matching on logos

Close PMS color matching on text

Designs are customized to meet your needs no need to settle for "stock designs" that really aren't what you want

Sequential numbering at no additional cost

We'll use the terminology and text that you want, so if you prefer to call them a "Visitor Pass" or "Guest Pass" rather than a Visitor Badge, that's fine with us. We want you to be happy with your product selection

Your design templates are kept on file, so that you can reorder whenever you choose. Unlike some companies that purge your files after a year or two without and order